Home of Workouts That Work Around Your Busy Life
Free Workout Plans For Busy People.com is your free guide to getting in beach ready shape as quickly and easily as possible!
Do you struggle to find time to workout?
No time to prepare healthy meals?
Struggle to eat "good" food all the time?
Wish dieting and working out was easier?
Want faster results?
We've got the answer for you.
After all, Fitness should fit your lifestyle rather than take over it and achieving this workout/life balance is key to long term results.
---
The Steps To Your New Body Are Right Here:
How Can You Get Dramatic Results Quickly?
The key to a successful body transformation is having a solid plan that you can stick too, nothing too strict otherwise you'll just jack it in after a few weeks.
You need a complete customized workout plan that covers all bases:
How to workout to get maximum results in as little time as possible
What to eat without it tasting like cardboard and leaving you hungry
How to make progress whilst still enjoying "bad" foods every now and again
Which supplements (if any) will you need to make life easier?
Your Free Workout Plan
You really can accelerate past everyone else at your gym if you workout the right way. Download my free workout routines which are designed to get maximum results from as little time as possible.
Using the best weightlifting exercises available, all of my free workout plans get the job done far quicker than endless cardio sessions or "do whatever you think is right" workouts.
Whether or not you're looking for quick ways to lose weight or you want to know the fastest way to build muscle I can show you exactly how it's done with free diet plans and all the support you need.
No gimmicks, no biased info to sell a product and no lies!
Even if you've struggled with dieting in the past, I can help you with a wide variety of ways to eat without feeling restricted such as using a ketogenic diet plan or intermittent fasting
.
Ever wondered how celebrities and fitness models get in such great shape?
I asked some of the most famous people in the industry for their secrets in these interviews so you can hear it directly from their mouths!
---
What To Eat
To make this work you need to be dieting without it feeling like dieting.
So whilst healthy eating guidelines have to be followed the majority of the time, it doesn't mean you can't still enjoy the tastier things in life.

I'll show you how to find out the calorie content of foods so you know exactly what's in the food you're eating.
Once you know that you can fit "bad" food into your diet plan and still make progress! Even fast food calories or the calories in alcohol are fair game.
---
Do You Need Supplements?
The TRUTH about supplements…you don't need 98% of them despite what the industry tells us. There is no short term fix that comes in a bottle so don't get caught up with trying to find one.
All that awaits those that do is wasted time, wasted money and lots of frustration
That doesn't mean they're all bad and whilst there's only a handful, the best diet supplements can help make your diet easier, improve your health and deliver better results.
---
Why Should You Listen To Me?
A good question…after all the net's filled with people who workout every now and then and decide they'll start a site about working out. Even if they have good intentions, much of the time they just regurgitate tired dogma that has little scientific evidence behind it.
They also expect you to workout 4,5, even 6 days a week! They clearly don't understand the needs of a busy person.
Here's why Free Workout Plans For Busy People is different…
Experience: I've been working out for over 10 years and I've already made the mistakes you haven't made yet or are about to make
Research: I don't just write off the top of my head. I look to scientific studies to prove what works and I know who to listen to in the industry and who just want's to pimp their product
Understanding: Busy people have unique needs and a complete approach that covers all bases needs to understand that and work with it!
It's Free: You'd have to pay for lots of the information on this site but it's free now and that will never change!
Who Runs This Site?
If you wan't to find out more about me (Skye) and see how using the free workout plans on this site, I went from overworked, out-of-shape desk jockey to overworked, in-the-best-shape-of-my-life desk jockey! (I'm working on the desk jockey bit still!)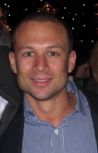 Ask Skye A Question
If you've got a question you need answering about anything workout related you can ask me directly and I'll act as your free workout guide and give you the facts.